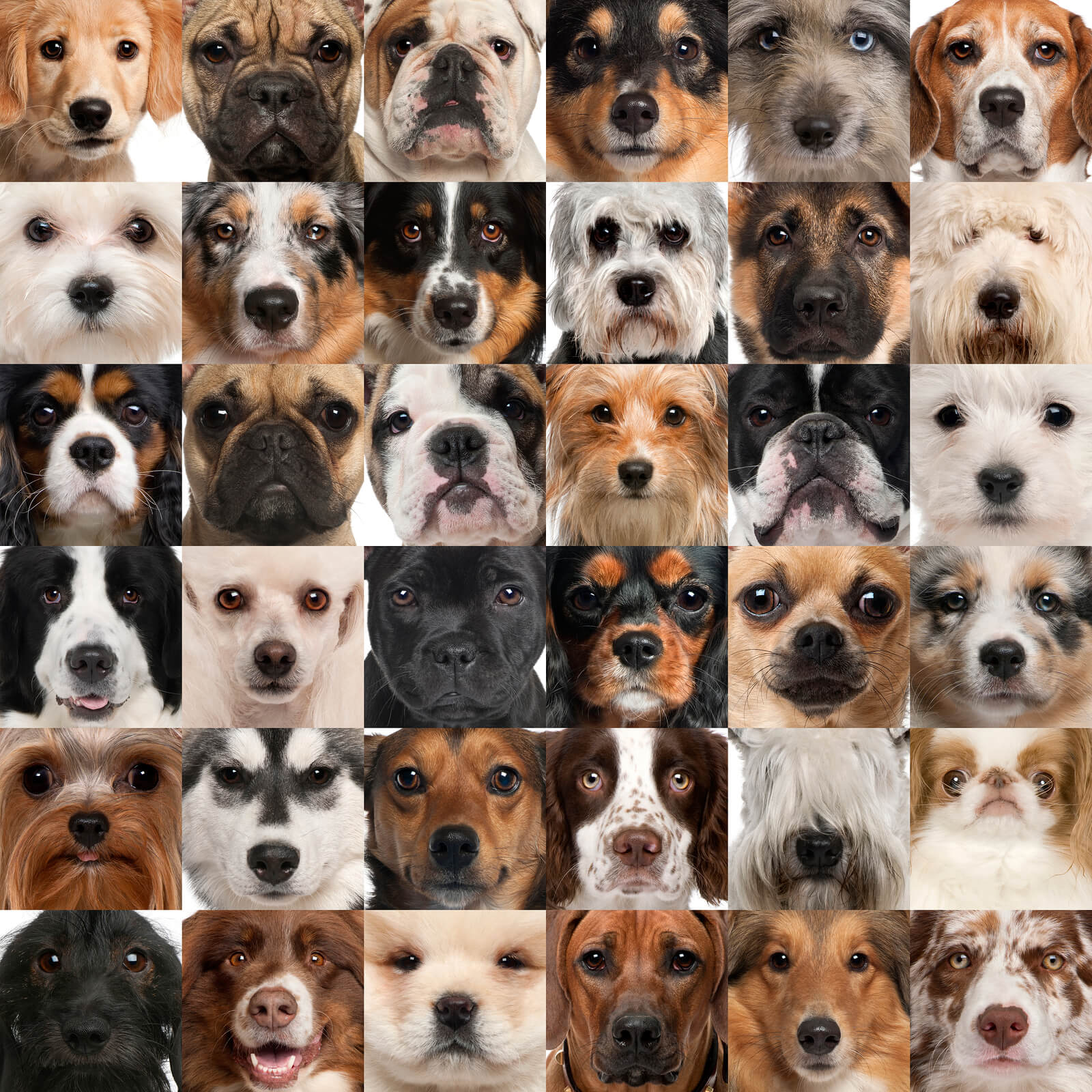 If your like most, you've wanted to own your own dog since you can remember. The ultimate companion for a human, dogs are often painted with a rose-colored tint, as owners expect an animal to make their life better in every way.
While it is often true that our new pets improve our lives, not all animals are perfectly suited for a given owner. Adequate food, veterinary care, and exercise are some ways to nourish a positive relationship with your pet, but there's another way to turn the odds of getting a good match in your favor: pick a compatible breed!
This may sound like basic instinct, but breeds and all of the valuable information they hold about a dog are too often ignored, as new owners opt for the cutest dog, or the one that piles on the love at the humane society. Here's the problem: the wrong choice can result in your new friend returning to where it came from.
It's far from impossible to forge an everlasting bond with a dog that doesn't perfectly suit your lifestyle, this actually happens all the time. That said, dogs have vastly different physical and mental characters, and their breeds are a shortcut to discovering nuances. If a dog is to live its best and most comfortable life, its preferences should be respected, same as a human. To get you started on the journey of learning about dog breeds, and which is right for you, here are some questions to ask yourself before jumping into ownership:
Where do you live?
Do you live in the middle of nowhere, with wide open fields for dogs to play in or woods in which they can hunt? Do you have a reasonably sized yard in the suburbs? A small patio in the city? Absolutely no outdoor space at all in a downtown studio apartment?
Saying "yes" to any of these questions is perfectly fine when considering dog ownership, but as outdoor space gets more limited on the spectrum, the need to be choosy with dog breeds increases. Some animals, like sporting and herding dogs, simply need a lot of outdoor time.
Conversely, if your living situation requires your pet to join you on the hunt, a bloodhound will be more comfortable than a chihuahua, who'd likely prefer to watch TV with you on the couch.
Take it outside:
Bloodhounds
Greyhounds
German Shorthaired Pointers
English Setters
Golden Retrievers
Labrador Retrievers
English Cocker Spaniels
Rhodesian Ridgebacks
German Shepherds
Australian Shepherds
Couch potatoes:
Bulldogs
Great Danes
Chihuahuas
Chow Chows
Bassett Hounds
Pugs
Boston Terriers
Bull Mastiffs
Tibetan Spaniels
How active are you?
This question goes hand in hand with the previous one, so the same breed lists apply. Some dogs do not handle lethargy well. If an active dog is deprived of regular exercise, nervous habits can emerge, like chewing fur, peeing/pooping indoors, and destroying furniture. Some pups are incredibly laid back, and love to be lazy. If a daily run with your new friend is in the schedule, consider passing on that floppy bulldog you liked so much!
Gotta move:
Bloodhounds
Greyhounds
German Shorthaired Pointers
English Setters
Golden Retrievers
Labrador Retrievers
English Cocker Spaniels
Rhodesian Ridgebacks
German Shepherds
Australian Shepherds
Lazy bones:
Bulldogs
Great Danes
Chihuahuas
Chow Chows
Bassett Hounds
Pugs
Boston Terriers
Bull Mastiffs
Tibetan Spaniels
What level of time and attention can you provide?
Generally, training any dog well will require a great deal of love and effort on the part of a new owner. However, certain breeds demand much more significant time commitments than others.
For some people, multiple hours of daily training in the first months of pet care is not possible, due to work commitments or travel. If this is the case, some dogs like labs and poodles are quick learners, and much easier to guide through potty and command training.
If time is not of the essence and you either have some experience or are up for the challenge, it may be worth taking on a breed that's more difficult to train. Whether you're looking for a beautiful (but grooming intensive) Afghan Hound to join the family, or a Blood Hound to romp in the woods with, these will require a little more effort and firmness to get under control, but may be the perfect fit for your needs in the long run!
Teacher's Pets:
Poodles
Labrador Retrievers
Golden Retrievers
Collies
Papillons
German Shepherds
Sheepdogs
Corgis
Bad Apples:
Dalmatians
Bloodhounds
Afghan Hounds
Pekingeses
Pugs
Bassett Hounds
Beagles
Mastiffs
Chow Chows
What other variables exist in your home or neighborhood?
Are there stray cats roaming up and down your block? Ticks or fleas littered throughout your backyard? Do you have a small child at home? Other dogs? Cats? Small animals to worry about? Regular visitors? Are there many dogs walking on your block at any given time?
These questions aren't necessarily the first that come to mind when you first meet your new bud, but asking them before it's too late can help you avoid serious headaches down the line.
Many of these questions have to do with temperament, which is a crucial factor of compatibility between animal and owner. Keep in mind that an animal with a slightly bad temperament may be easy for one, firm owner to train, but may have trouble communicating with other people and animals (and visa versa).
Certain dogs have reliably lighter temperaments. There's a reason why Labs and Golden Retrievers are family staples. They rarely nip at the mail person or come into uncomfortable contact with a small child. They'll even work well with other animals at dog parks or in confined spaces at home. The same can be said for Irish Setters, Bull Dogs, Beagles, and more.
Conversely, some dogs have a bit of a chip on their shoulder. This is not to say "stay away" from these breeds. They are beautiful and valuable creatures in their own unique ways, and can bring a lot of love and positivity to the table. The fiercely loyal Dalmatian has been known to take time before warming up to small children, and Huskies, while amazing backpacking companions, are particularly sensitive to new situations and routines. Just be warned that a little extra training or time will be required for them to gel with the family, or other animals in their space!
Positive Vibes:
Labs
Golden Retrievers
Irish Setters
Bull Dogs
Beagles
Collies
Newfoundlands
Poodles
Bull Terriers
Vizslas
A Bit Temperamental:
Huskies
Rotweilers
Dalmatians
Chow Chows
Chihuahuas
Dachshunds
Dobermans
Jack Russell Terriers
German Shepherds
Taking a dog home can be one of the most rewarding decisions a person can make, but it is also a very serious commitment that will span many years. There's usually no rush, so it's in your best interest to take as much time as needed to research breeds, ages, and sizes of dogs in order to find the best fit.
And one more thing, none of this is a perfect science. Your life is always changing, and your dogs are always adapting in turn. Man's best friend doesn't happen overnight, so if you're worried that you've made a mistake with the breed selection of your new dog, be patient, and continue the love and hard work that makes good dogs great!