Services
All for Dogs offers several services for busy pet owners. Don't let your busy life get  between your pet and the attention & affection they deserve.  We can help by offering the following services.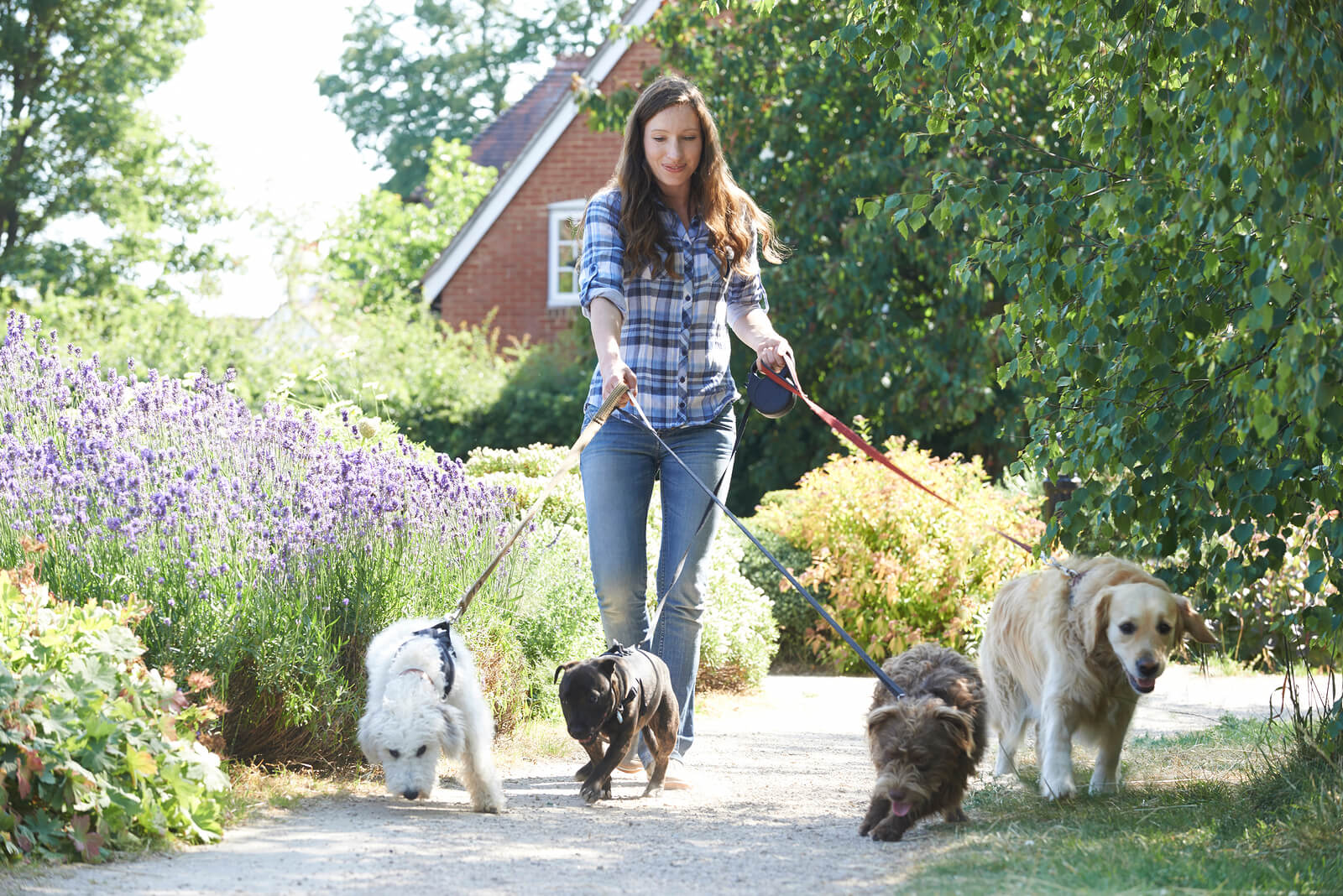 Dog Walking
Since 2005, our dog walking experts have perfected dog walking to both physically and mentally exercise your four-legged family members for as long as you would like and as often as you would like.
Each of our dog walkers is a professional currently working in the industry. Our walkers will give your pets the best personalized attention they can give.
Pet Sitting
Since there is no place like home and most pets prefer it that way, we will visit your home as many times a day as you would like and make sure your pets are mentally and physically exercised, served meals, comforted, and even tucked in for bed.
We'll administer any medications (no extra charge) and make your pet feel secure and loved. They might even learn a trick or two! Let the pampering begin.
Dog Boarding
As a healthier alternative to kenneling, your pup will stay in our home and enjoy unbeatable one-on-one attention or we will customize a series of visits in your own home to keep them happy in a familiar environment.
We offer a perfect balance of individual attention and group playtime that will keep your pup begging to come back for more.